Impact of nanoplastic and zinc on microorganisms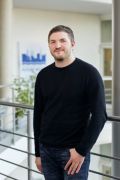 At the interface between aquatic and anthropogenic areas, precipitation events lead to introduction of different substances into waters. Thus, among others, tire wear particles are introduced into waters. Tire wear components such as plastic polymers and zinc are problematic. Plastic polymers are degraded into nanoplastics and the zinc concentration increases drastically. The resulting effects are currently understudied.
The conservation of aquatic ecosystems in terms of their biodiversity and ecological functions is essential. Ecological functions are, for the most part, carried out by microorganisms and a major part of the biodiversity is represented by this group of organisms. Although microorganisms are among the most common and important organisms, the impact of nanoplastics and zinc have been insufficiently studied.
In this project consequences of nanoplastics and zinc on microorganisms are investigated by means of Next-Generation-Sequencing. On the one hand changes of the microbial community are examined and on the other hand changes of the gene expression are examined.
Team
PhD student: Guido Sieber
Supervisor: Prof. Dr. Jens Boenigk (UDE, Biology)
Supervisor: Prof. Dr. Alexander Probst (UDE, Chemistry)
Supervisor: Prof. Dr. Florian Leese (UDE, Biology)
Mentor: Dr. Martina Ettl (Yara)